AIR TERMINATION RODS - FREE STANDING - IEC 62561-2
Aluminium and Stainless steel Air Termination Rod (ATR) mounted on a bracket that facilitates the vertical alignment of the ATR on installation. ATR can be set at an angle as may be required : -10degrees to + 100degrees Bracket mounted in concrete base. Air termination conductor supported in concrete base with aluminium guide.
Ordering Code, includes: air termination rod, concrete base weights, rubber foot pad for concrete bases and assembly fasteners.


ALUMINIUM AIR TERMINATION ROD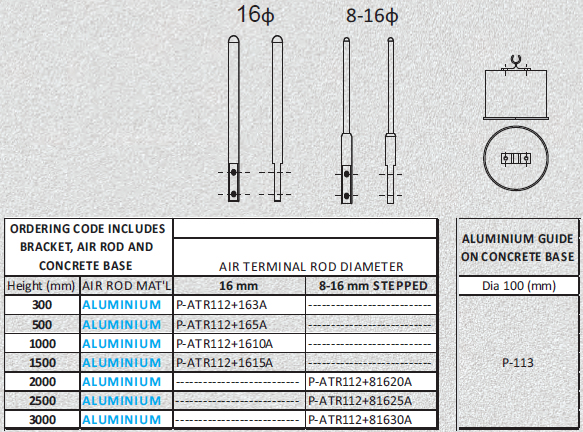 STAINLESS AIR TERMINATION ROD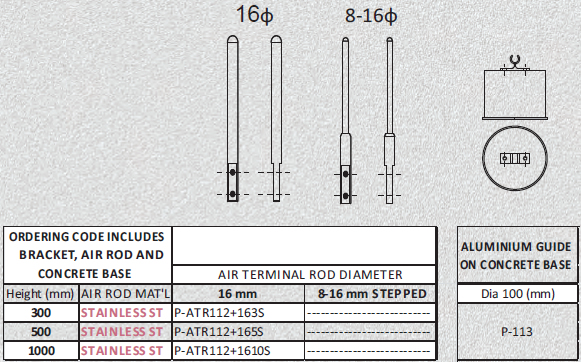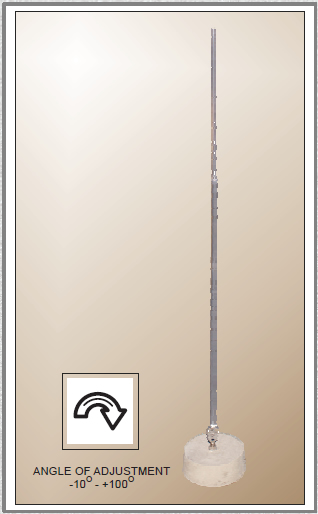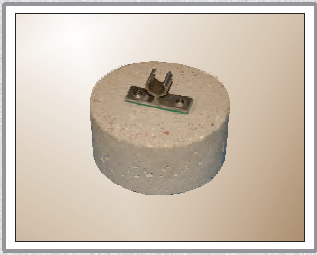 AIR CONDUCTOR SUPPORT
ALUMINIUM GUIDE
ON CONCRETE BASE
Code: P-113
Materials, Aluminium, Concrete